The following teams are looking for players to complete their rosters:
Rhode Island Rush Soccer Club
Rhode Island Rush is is holding open try outs for Boys and Girls 2008 to 2002 in the following locations:
Burrillville
North Providence
Johnston
Middletown
Please contact Joe Dutra, President/Technical Director
or (401) 474-9126
Lusitana Sports Futebol Club
The U19 Lusitana girls premier team is seeking a keeper born 1/1/97 or after for the 2017 Spring season. The team plays in the Massachusetts Premier League and will be participating in the RI State Cup. There is NO player fee for this position. Contact coach Mark Faria at if interested.
North Providence Youth Soccer
North Providence Soccer is looking for U16 Girls for their Spring Competitive team. Anyone interested please contact John Duarte at
Coventry Soccer Association is looking for players on our U16 Girls team. If interested, contact Steve Marmas at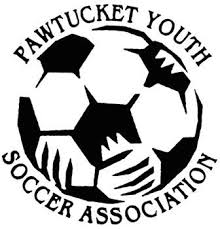 Pawtucket Youth Soccer
Pawtucket Youth Soccer is looking for girls born in 2005, 2006 and 2007 to play on their Storm (Competitive / Travel) teams.
For the 2005's and 2007's, please contact coach Freddy
For the 2006's, please contact coach Jeff
​ East Bay United Futbol Club
East Bay United Futbol Club is looking for players on the following age groups:
Boys U8/9, U10, U11, U17, U18
If interested in playing on any of these teams contact Stacey DeCastro at (401) 640-4865 or